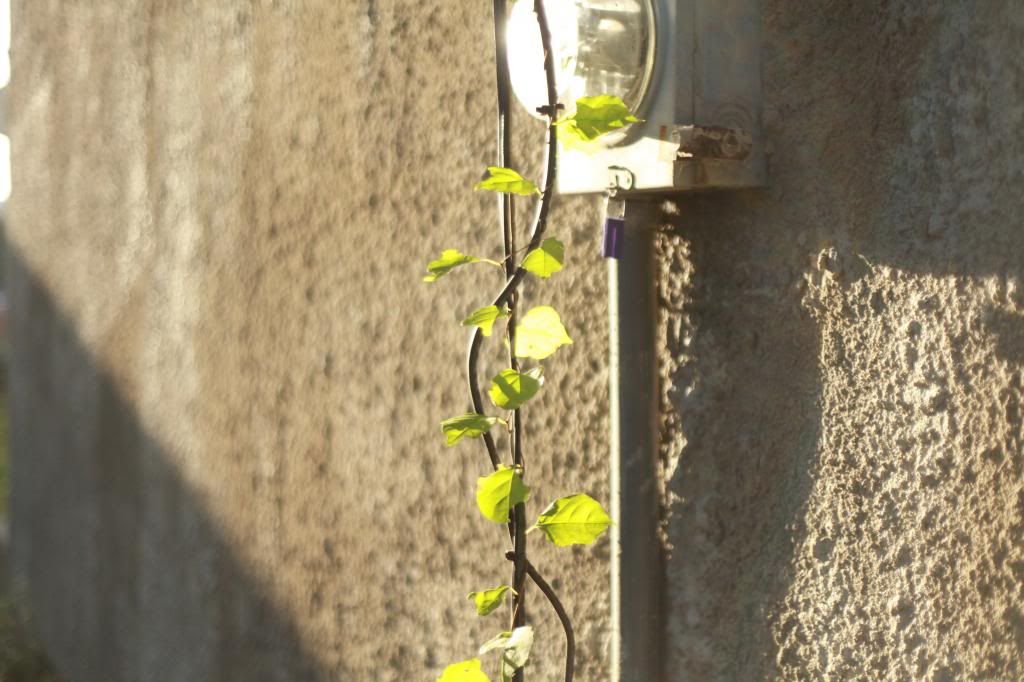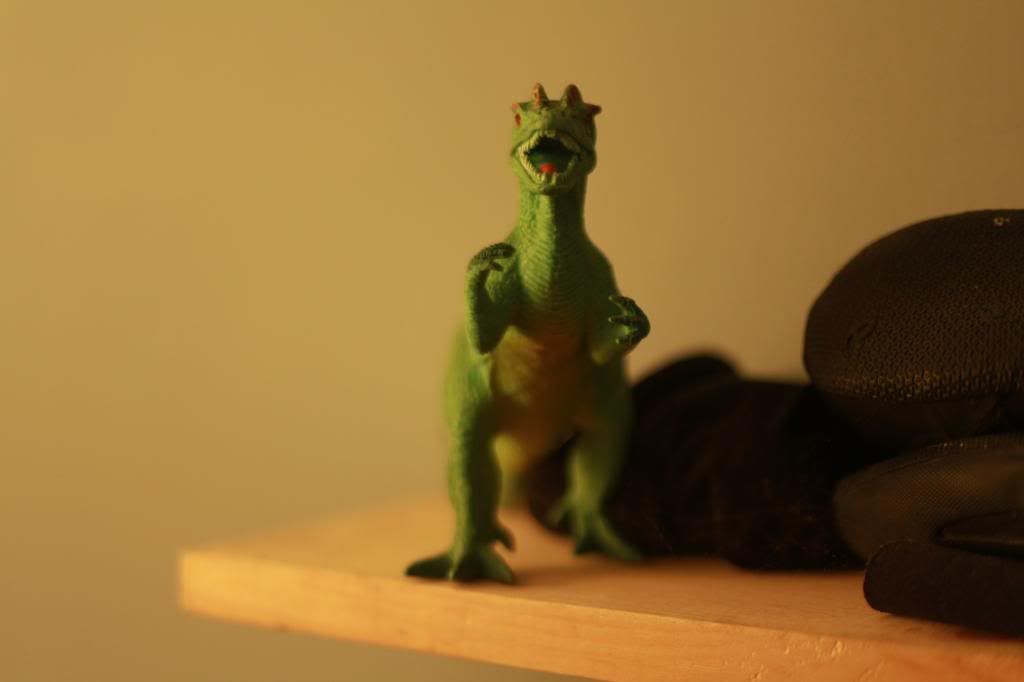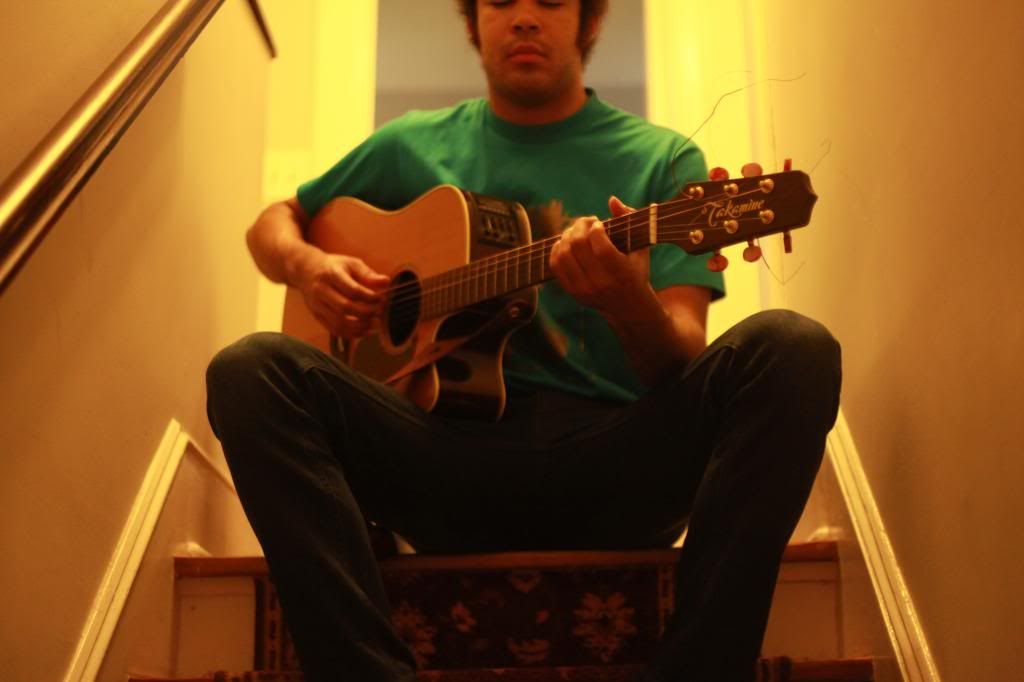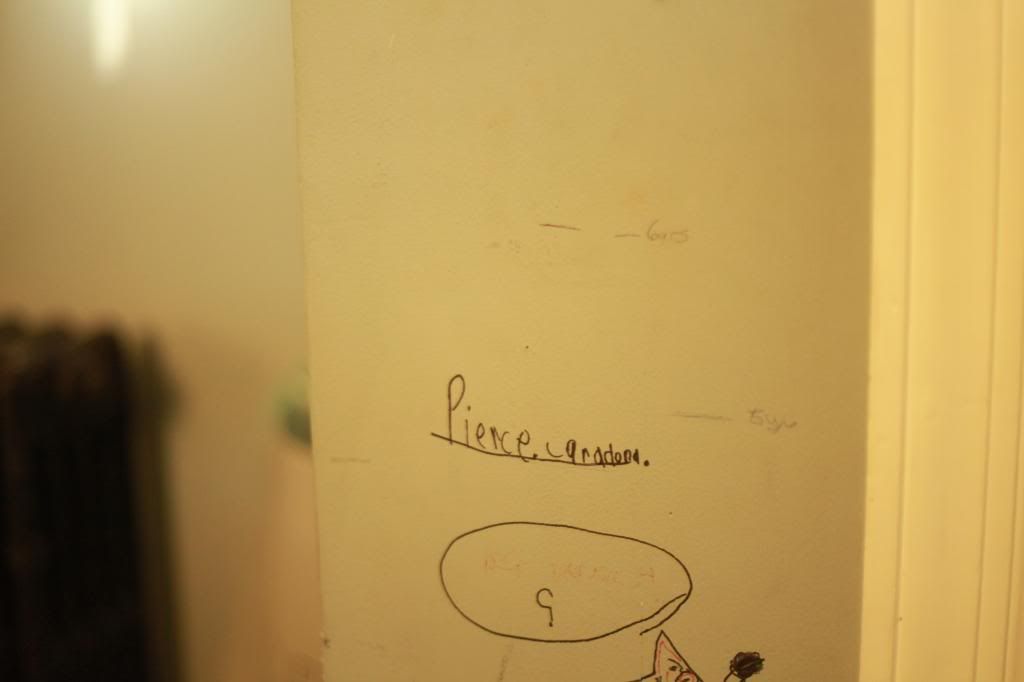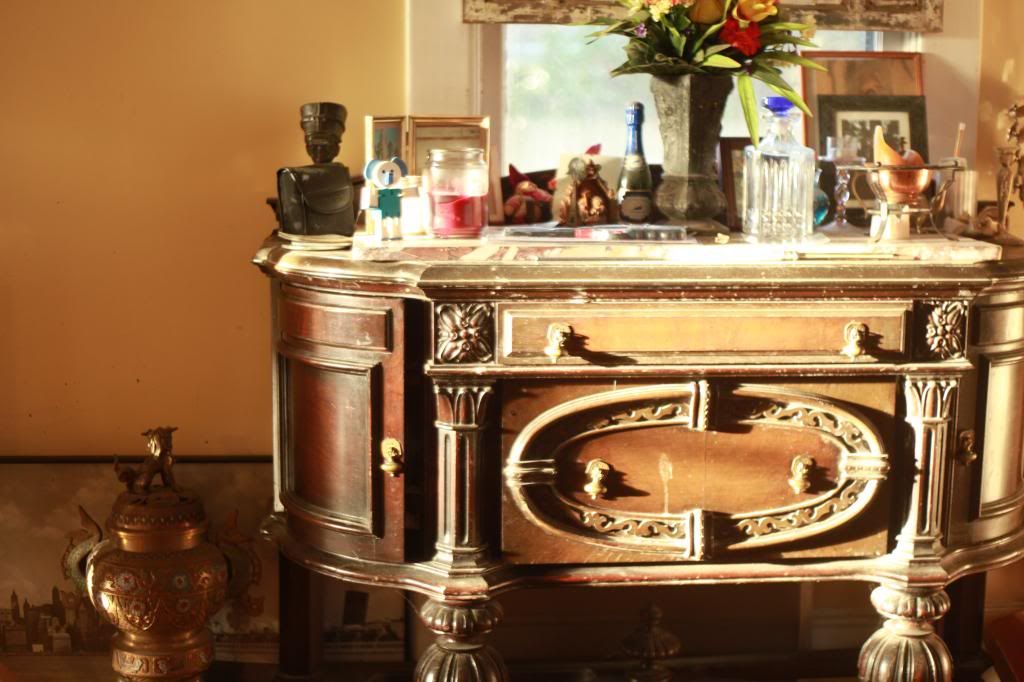 dress: Nanette Lepore, sweater: Topman,
Small writings on the wall, height markings and mis-shappen stars...maybe perfect, who knows. Kindergarden art, collectibles, overgrown grass. Pierce Caradona markings all over the walls of the stairs and my mother.
Walking into my house is so calming sometimes I wish my favorite song played each and every time. (
this one
...
which is one of my top 20 favorite songs
) I love sitting on the couch near the window it's my spot if I can get to it before Philip Charles. I love the photos on the walls, I love how I decorate like my mother or aspire to. I like how our backyard is always neat, yet my mother would always make me go clean it..I have yet to figure out how to clean a yard I suppose. I like the way the writings on the walls look as if they are supposed to be there and how if they ever disappeared It wouldn't look right. naked.